Dentistry
Dental products, tools
in vitro diagnostics
Analyzers, reagents, calibrators, control materials
Еquipment
X-ray machines, ventilation machines, operating tables, defibrillators, etc.
General hospital products
Hospital furniture, rehabilitation products, lamps, irradiators, etc.
Implants
Neuromodulators, hyaluronic acid implants, dental implants, etc.
Registration certificates received
645
for the period
2013-2023
Surgery
Surgical instruments
Urology
Urological catheters, stents, baskets, guidewires, sling systems, lithotripters, etc.
Cardiology
Cardiac stents, guidewires, occluders etc.
Others
Products not included in other groups
Amendments to the registration certificate and registration dossier
Making changes to the dossier (with and without expertise) and registration certificate
The result is our approach to work
We keep abreast of all changes in current regulatory documents.
We are focused on results and long-term cooperation with each client.
>150
our clients among domestic and foreign companies
Boston Scientfic Corporation
Shenzhen Mindray Bio-Medical Electronics
Merit Medical Systems Inc.
Order a free consultation and we will call you back as soon as possible, dive into the problem and offer a solution!
Our contacts
Our telegram channel
Subscribe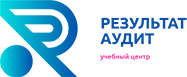 2006-2021 © www.resultat-audit.ru
Attention! The information provided on the site is under no circumstances a public offer.